Report – Liverpool target Colombian star
|
Liverpool have reportedly expressed an interest in making an audacious move for Barcelona defender Yerry Mina this summer, according to Fotomac, as quoted by the Daily Mirror.
The Reds are considering a move to sign the Colombian international in the summer transfer window.
The report adds that the Premier League outfit have been impressed with Mina's performances at the World Cup, having scored three goals in three matches to leave his mark in Russia.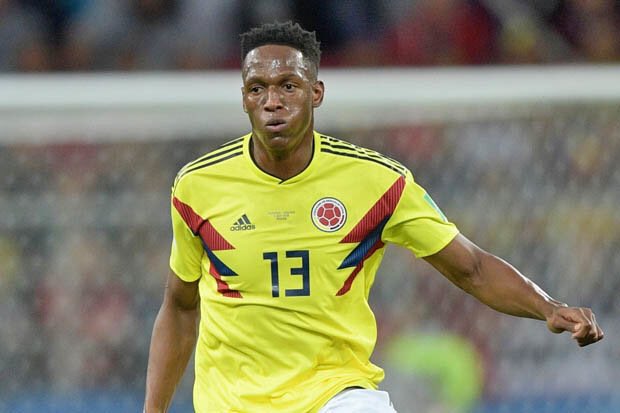 The report goes on to claim that the Merseyside giants will have to battle it out with Turkish outfit Fenerbache for the 23-year-old's services in the summer transfer window.
Mina moved to Barca from Palmeiras in January 2018 to become the first-ever Colombian player to represent Blaugrana.
The South American has scored six goals in 15 appearances for his national side since the defender made his debut in 2016.
Liverpool have already signed Fabinho in a £39m deal from AS Monaco in June to strengthen Jurgen Klopp's midfield options following Emre Can's move to Serie A champions Juventus.