Will we see new stars emerge at Russia 2018?
|
If there's one thing a World Cup provides it's a platform for new stars to shine. A chance for players who previously had shuffled their feet nervously in the shadow of football's elite to burst forth and prove their talent on the biggest stage the sport has to offer.
This will be at the forefront of many a young player's mind boarding their respective jets to Russia as the 2018 World Cup gets underway.
Of course, a player hitting form at a World Cup is not necessarily a telltale sign that he is going to become the next Messi or Ronaldo. In fact, perhaps the opposite is often true, players who gradually improve year upon year at their club sides and subsequently grow in stature on the international stage are the ones we associate with the legends of the game.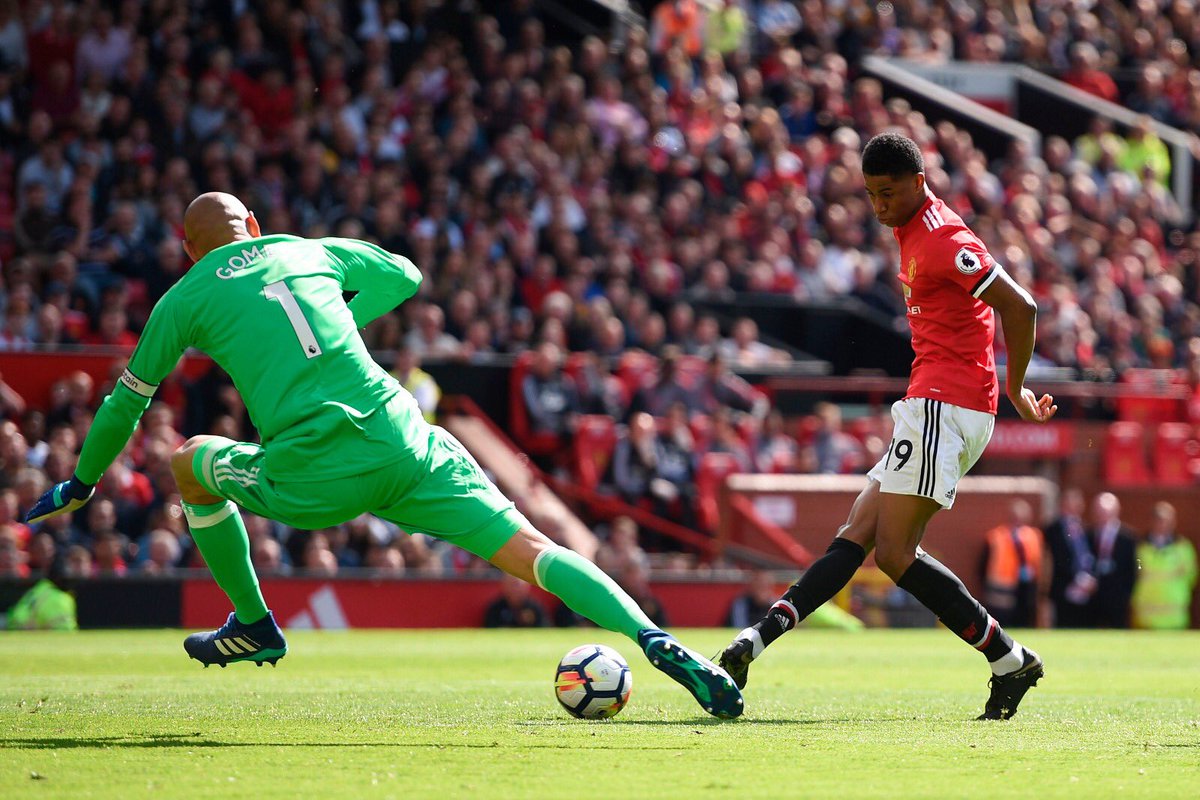 But with the World Cup now having a greater global appeal than ever before, and in a market where every top club is eager to snap up the brightest and most marketable young footballers, to shine at a tournament of such prestige is perhaps a key stepping stone for the modern footballer to establish himself among the best the sport has to offer.
With the careers of Messi and Ronaldo winding down somewhat as both players journey through the often unpredictable odyssey that is a footballer's thirties, there is perhaps room for the next world beater to assume the mantle that these two superstars have clasped so tightly to for over a decade. Although to have two players as enigmatic and talented, in their own inimitable styles, at the top of their games in the same period of history is something that we're unlikely to see again anytime soon.
But while their feats may not be matched for years and years, Messi and Ronaldo have uniquely inspired a generation of young players, those awed by Messi's quick feet and trickery, or by Ronaldo's power and physique, to pursue dreams that in the past may have crumbled against the old foe that is realism.
With a few of this generation now set to grace the world stage, it's worth considering a number of players on display this summer who might just hold the footballing world in their hands from now on. 
Marco Asensio
One such example is Spain's promising attacker Marco Asensio. The 22-year-old has matured immeasurably over the last couple of seasons at Real Madrid and has been present in a club environment where winning is second nature.
Asensio possesses traits which are almost untrainable, the seemingly God-given ability to beat a defender through sheer skill or trickery, and the audacity to score the most improbable of long-range efforts, all at a club for which the pressure to succeed is arguably greater than any other in world football. But Asensio has seemed to relish this weight of expectation and continues to grow in confidence and repute.
Prior to the tournament the question was how much of a role would he play in Julen Lopetegui's plans in Russia. Whatever that role was, it would soon be undone by Lopetegui's surprise sacking and Fernando Hierro's hiring.
With their opening match against Portugal just two days away, Spain have sacked manager Julen Lopetegui after he was named as the new Real Madrid boss.

More: https://t.co/ZZzWgwkLFp pic.twitter.com/5GU4AhNwJu

— BBC Sport (@BBCSport) June 13, 2018
Asensio has been something of a bit-part player for this Spain side, hovering on the outskirts of the first team without truly breaking through. He has remained in that role thus far, having only made two substitute appearances, which combined have given him around half an hour to shine.
Spain finished top of group B and will play the hosts Russia in the second round. While Asensio has yet to produce the magic for Spain as he has done for Real Madrid, should he start in Russia, he will need to seize that opportunity with both hands.
Ante Rebic
A player who has only recently started to leave his mark in the Croatia team, 24-year-old striker Ante Rebic has certainly looked the part at the World Cup.
Rebic certainly wasn't expected to be one to watch. A strong and powerful striker, he netted nine times for Eintracht Frankfurt in all competitions this season, hardly stats to get excited about. Two of those goals came in the DFP-Pokal final which saw Frankfurt stun Bundesliga champions Bayern Munich by defeating them 3-1.
Being used as a wide forward, he has only managed the one goal for Croatia this year. However, it was a spectacular one, and an important one at that as he opened the scoring against Argentina in what turned out to be a 3-0 thrashing of Messi and co.
After finishing top, Croatia will take on Denmark in the round of 16 and while we have seen a glimpse of the talent Rebic possesses, he has yet to set the world alight like many in the past have done.
He has still has time though. Croatia's side of the draw means missing out on France, Portugal and Brazil. Instead the hardest challenges they are likely to face are Spain and one of either England or Belgium. He thrives with the pressure on him, so may yet make more headlines in the weeks to come.
Marcus Rashford
England also have young talent in abundance in their World Cup squad in Russia, but perhaps none with the star potential of Marcus Rashford. The Manchester United forward has established himself so firmly in the Premier League that it's hard to believe he is still only 20 years of age.
Rashford displays a maturity which belies his tender age, and his patience at club level despite often being overlooked by Jose Mourinho demonstrates that this is a player willing to put in the hard work to make it to the top.
Gareth Southgate has brought a relaxed yet determined atmosphere to the England camp, and these conditions could prove to be perfect for Rashford to produce his best for his country. He had already impressed in preparation for Russia, having scored a veritable screamer against Costa Rica at Elland Road in a pre-tournament friendly.
Questions were raised over whether he'd be starting for England, or an impact sub, and so far, with only one substitute appearance from two games the latter seems to be the case. With qualification already secured, Rashford could find himself starting against Belgium in the final group game.
Rashford is a player who often thrives in big occasions, and this find World Cup group match could offer him a glorious chance to help England finish top of the group.
With England previously stuttering at their last two major tournaments, Rashford is one player who could help exorcise those demons. 
World Cups are so revered because they can be so elusive to players. Injuries and mere bad luck can frequently deny a player the chance to strut his stuff on the world stage, and so this chance must be grabbed at with both hands, and wrung of all potential to impress.
On such stage players are remembered throughout history, carving their own names into football's international hall of fame, and providing a basis from where the best can go on to conquer, to achieve or even surpass the hope of making it to the pinnacle of their profession. The opportunity is theirs to take or to lose.