What Premier League Teams are Hot and Which are Not?
|
It's a new season, but the same old faces are at the top. Going into October, Liverpool sit five points about champions Manchester City, who pipped them by just a single point in 2018/19. October is, of course, the time at which the league starts to take meaningful shape. It is often the month that heralds the first managerial casualty of the season, and this is where some of the strugglers may steal the headlines for once.
Without further ado, here are the hot and the not-so-hot going into October.
Klopp Tops the Shop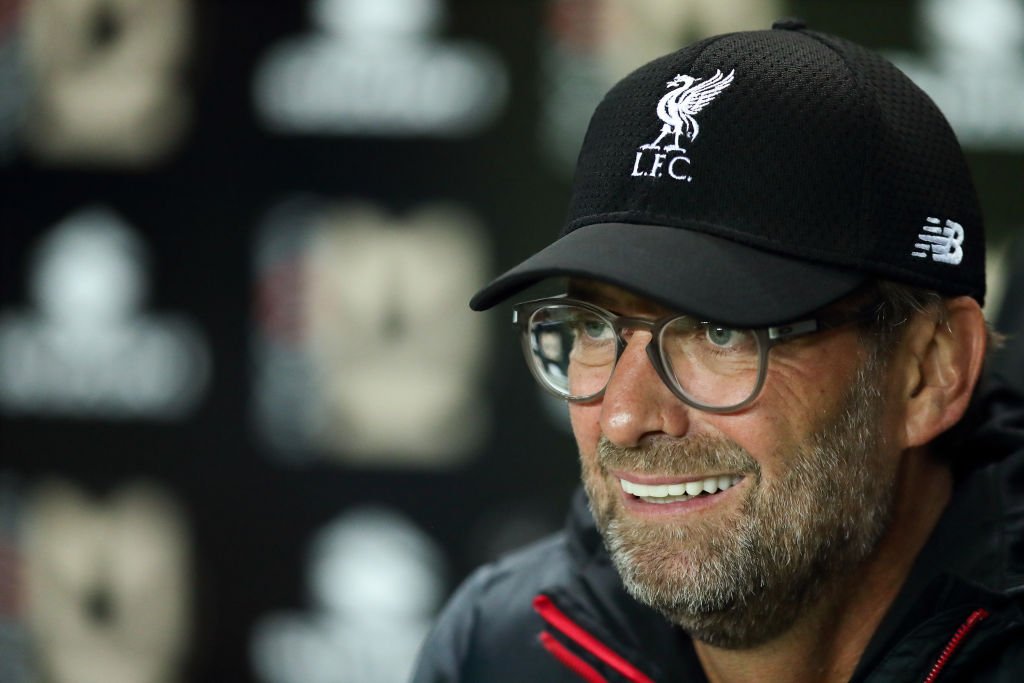 Seven games, seven wins. That itself is the unprecedented territory for Liverpool in the Premier League era, but it is the manner in which they are racking up these victories that hints at the imminent arrival of a 19th English title. Impressively, the Reds enter October on a 16-match winning run in the Premier League, and Jürgen Klopp's men have scored the first goal in all Premier League matches bar one. Furthermore, they have been ahead at half-time in all of their league matches this term.
Two more wins will put them level with the title-winning Chelsea squad of 2005/06, who won the first nine games of that season and provoked talk of a title wrapped up by Christmas. Such a feat is practically impossible, but any more slip-ups from Manchester City will make the second half of 2019/20 a mere formality.
For the new generation of Reds fans, it would be a taste of the joys their elders witnessed year after year in the 1970s and 80s, with league titles all but sewn up by February thanks to an unstoppable front line. Speaking of the frontline, Sadio Mane and Mo Salah finished September with four goals apiece, but with City striker, Sergio Aguero matching their tally combined – and finishing the month as the league's top scorer – the Reds' potential for a true monopoly is still in the process of realisation.
Rock Bottom
Currently floundering at the bottom of the table are Watford, who recently joined the esteemed company – such as Wigan, Ipswich and Sheffield Wednesday – as a so-called top-flight team that has suffered a Premier League defeat by eight goals or more.
After another defeat at the weekend, the Hornets are now amongst the highest buys on football spread betting relegation markets, and have now kept just one clean sheet in their last 24 competitive matches – damningly, over a third of those games saw them concede three times or more.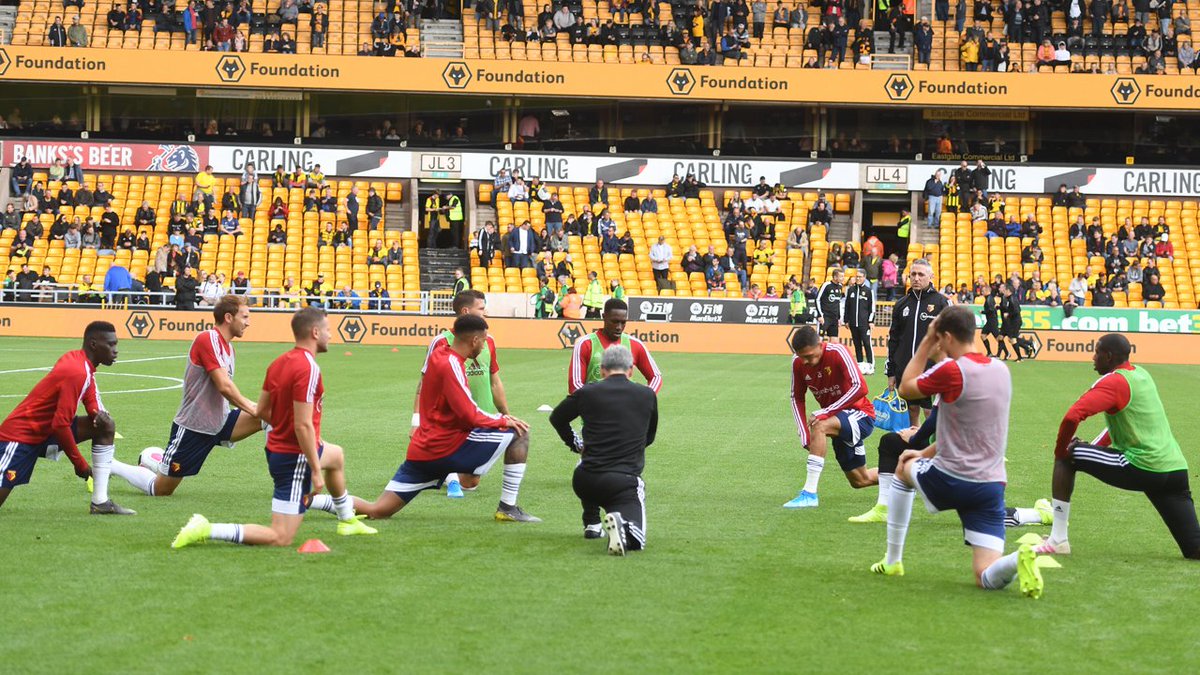 Watford's ability to recover is also at an absolute zero, with the Hornets having drawn level at any point after conceding first in just one of their last 12 league defeats. Even by Watford standards though, it is too early to get rid of new (returning) manager Quique Sánchez Flores, who is once more tasked with restoring pride to one of the most unfashionable, ugly teams in existence right now.
Blades Sharp Under Wilder
Though they are currently mid-table, a quick mention should go to Chris Wilder's battling Sheffield United side, especially for their home form. They were hugely unfortunate not to be the first team since early March to take points off Liverpool, and have already shocked two Premier League ever-presents on hostile ground. Even in defeat, Wilder's men are tough customers, with every game won or lost on home turf being decided by a single-goal margin.
They are also adept in the art of frustrating opponents right up until the interval. Before the Liverpool defeat, no less than 80% of the goals scored either way had come in the second half, and having kept Liverpool down to just a single, fortuitous goal, it is now just two Premier League matches in seven that have featured three goals or more. Also impressive is the fact that both of their draws this season have been comebacks after conceding first.
Underachievers – and the Dreaded 'Sack Race'
Another Watford alumni, Marco Silva, who is also feeling the pressure. Despite being granted another sizeable war chest in the summer, and a very winnable opening six games, he has failed utterly in any apparent attempt to give the team the backbone necessary to break into the top six. Right now, it is the bottom six where Everton find themselves, going into October on the back of three successive league defeats by a margin of two goals.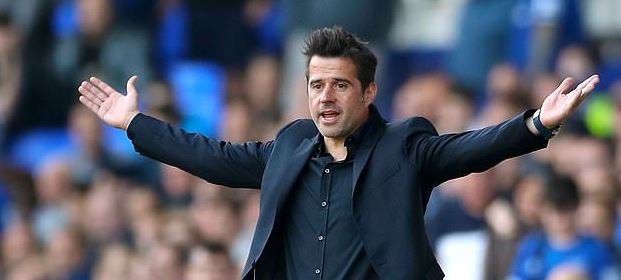 Conceding goals for fun – and topping the charts for set-piece goals against since the start of 2018/19 – is always a recipe for disaster, but the threat in the final third has also been badly lacking. Indeed, prior to their 3-1 defeat against Manchester City, the Toffees had netted just 0.83 goals on average per-match and had recovered just four points from losing positions since appointing Silva last summer.
The consensus amongst Evertonians is that October will be Silva's final test. There is an ominous similarity to the way that the tenures of Roberto Martinez and Ronald Koeman ended, but the ideal managerial choice for them remains unclear.
Along with Silva's fate in the sack race market, Everton's relegation odds have shortened over the last few weeks. However, there are other, much likelier teams to drop. Southampton, for instance, continue to struggle, and Newcastle's erraticism is very symptomatic of the form that saw them relegated in 2016. Aston Villa and Norwich have also sunk down the table, after promising starts and some strong performances against top-six opposition.
Foxes Never Quit
Before the start of the 2019/20 campaign, the identity of the club likeliest to breach the top-six was a popular topic for debate. Most believed that the fight would be between Everton and Leicester – they were half-right. Leicester City have dragged themselves up after a difficult period since being crowned champions in 2016, and with Brendan Rodgers at the helm, have a true squad for the future.
Harvey Barnes is one of several talents under the age of 24 that have impressed in Leicester colours, and a strike at Bramall Lane stands as a prominent example of how the likes of Jamie Vardy have taught him a few tricks in the finishing department.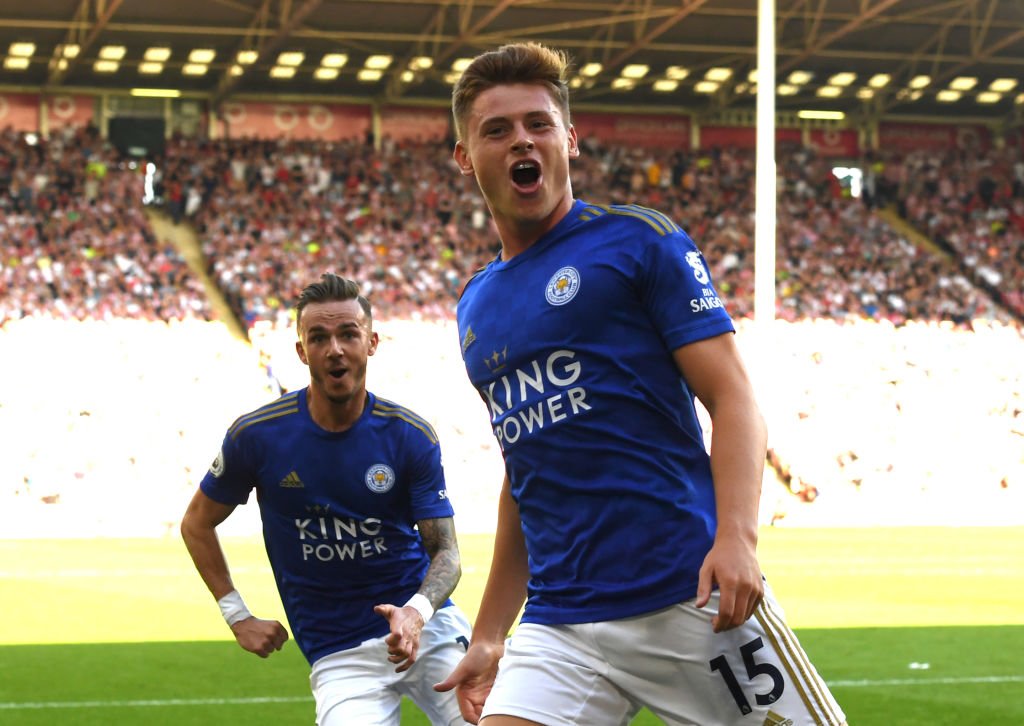 However, it is the midfield pairing of James Maddison and Youri Tielemans that has really captured the imagination. The simple, yet oft-overlooked art of 'giving and getting' is something ingrained into them by Brendan Rodgers, and they have both responded well by doing so to create space for Vardy and Barnes.
Leicester deservedly go into October third, after a 5-0 thrashing of Newcastle in front of the Sky cameras at the King Power Stadium. Said stadium is turning into a fortress, with Leicester losing just one of their previous ten Premier League matches here, scoring two or more goals in seven of those fixtures. Ultimately, nobody should be surprised to see the Foxes back in Europe next year.