West Ham United interested in signing £60m-rated Dominic Calvert-Lewin
|
West Ham United have reportedly placed emphasis on signing Everton forward Dominic Calvert-Lewin in the January transfer window.
The 24-year-old striker scored in each of his first three top flight appearances of the season before suffering an injury that kept him on the sidelines between the end of August and January.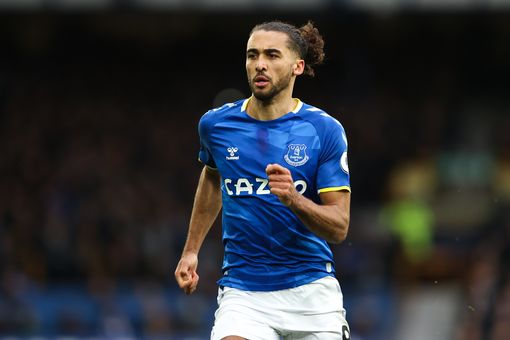 He has since returned to action for the Merseyside outfit but has been unable to halt their torrid form, with the Toffees also losing 1-0 at home to Aston Villa on Saturday.
According to The Sun, despite being an integral part of the Merseyside club, the England international could be placed up for offload due to Everton's over-spending in recent years.
The report adds that the Hammers boss David Moyes has been alerted to Calvert-Lewin's potential availability, but he is valued at £60m at Goodison Park.
Calvert-Lewin has chipped in with 56 goals and 16 assists in 179 appearances for Everton since joining the club in August 2016.