Twitter reacts to Tottenham's 3-1 win over Real Madrid
|
Twitter responded to Tottenham Hotspur's emphatic 3-1 win against the reigning champions Real Madrid at Wembley.
Spurs witnessed one of the most sensational wins of the season so far. They became the first team since 2012 to defeat Los Blancos in the group stage of the Champions League.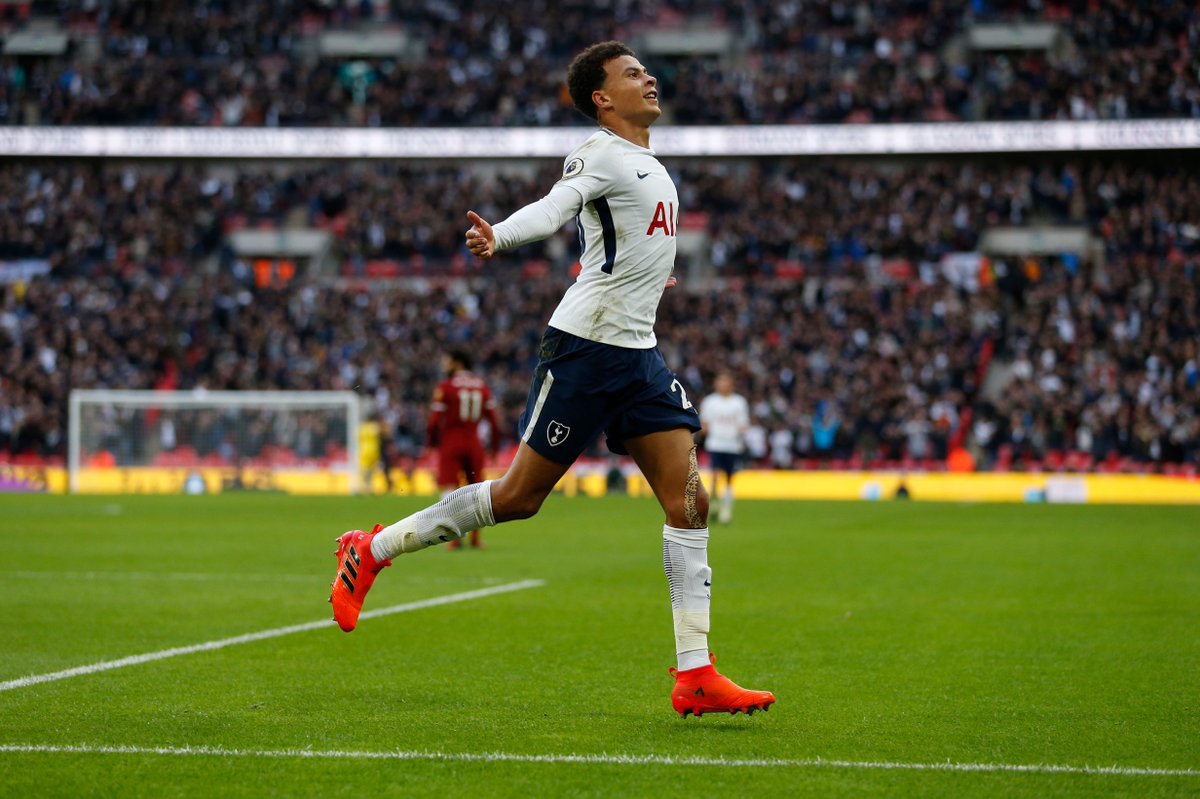 Mauricio Pochettino's men took the lead on 27 minutes when Dele Alli found the net.
The England international doubled the advantage for the north Londoners on 56 minutes, and just after 9 minutes later – Christian Eriksen made it 3-0 in the 65th minute.
The win against the Spanish giants means that Tottenham's have progressed to the last-16 round of the Champions League.
Fans have taken to Twitter to give their reaction to the win for Pochettino's side against Real Madrid.
So let me get this right…in a group with Real Madrid and Dortmund, we've already qualified with 2 games spare #COYS

— Daz (@renners8) November 1, 2017
Should people REALLY be criticising Manchester United for manner of win against spurs when you see what's happening tonight ?

— Robbie Savage (@RobbieSavage8) November 1, 2017
What a stunning performance and counter-attack from Tottenham. Thrashing Real Madrid with ease. Pochettino is going to be a wanted man.

— Liam Canning (@LiamPaulCanning) November 1, 2017
Respect to spurs for putting EPL on the map.

We suffered a setback yesterday but God dey

— kenna (@kennagq) November 1, 2017
#thfc To qualify from this group in the first place is an impressive achievement. To do it with two games to spare is remarkable.

— Ben Pearce (@BenPearceSpurs) November 1, 2017
FT: Tottenham 3-1 Real Madrid.

We deserve this. We did this to ourselves. Players need to come back to earth. Enough is enough.

— Ali (@RM_Insider) November 1, 2017
Real Madrid was

Dismantled
Assasinated
Mudered
Battered
Molested
Witch hunted

Against Tottenham tonight!

Pass it on… #FanLiveNG

— Based on Logistics¹ (@Iam_Abdulaxis) November 1, 2017
Zidane surely not far from the sack if this goes on for much longer. Real Madrid aren't the type of club to give a man time.

— Joe. (@JHaySAFC) November 1, 2017
Kane misses two games, lose two games.

Kane starts 3-0 vs Madrid

79' Kane subbed off.
80' Real Madrid scores.

Really is Harry Kane FC…

— ᒪ3ahpar (@l3ahpar) November 1, 2017