Twitter reacts to Barcelona's 6-1 win over The Parisians
|
Barcelona completed one of the greatest comebacks in football history as they thrashed Paris Saint-Germain 6-1 in the incredible Wednesday night at Camp Nou.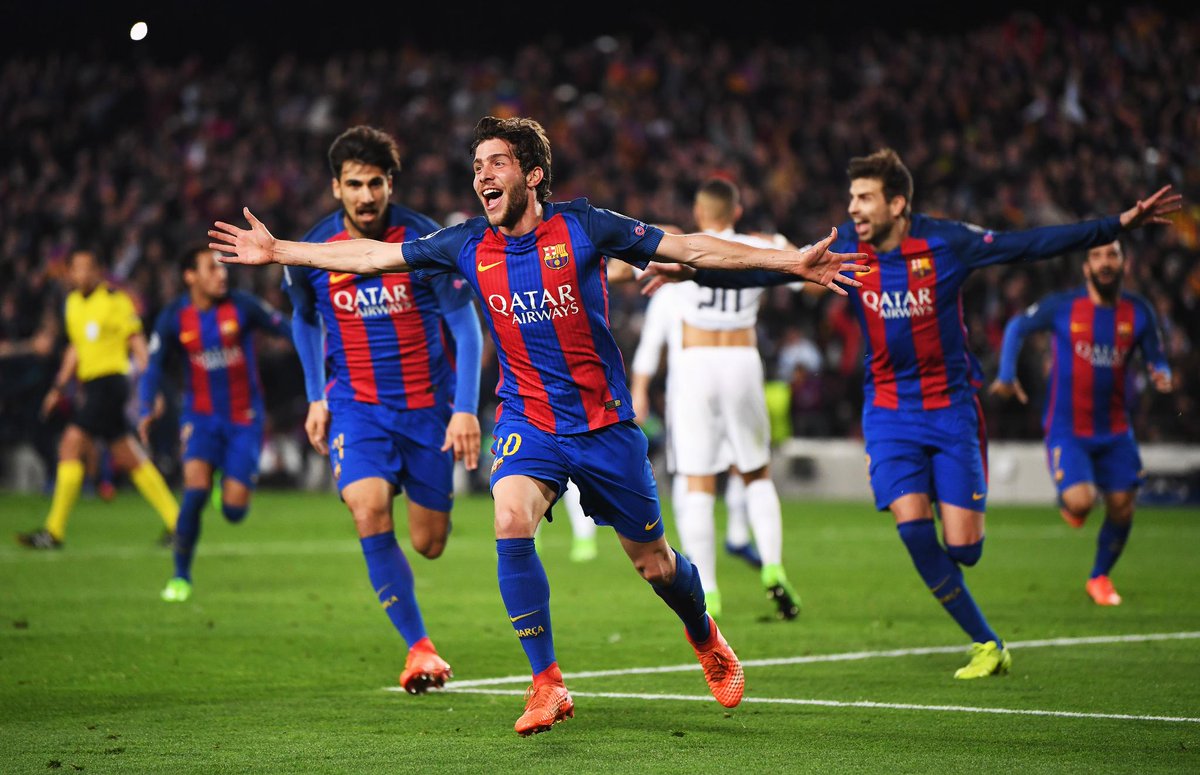 The Spanish champions certainly set a seemingly impossible task when the striker Luis Suarez opened the scoring on the night and book their place in the quarter-finals of the Champions League.
Here's how the world reacted to the Catalans' stunning victory..!
Barcelona vs PSG = Comeback

Arsenal vs Bayern = Throwback

— AminSyafiq (@AminSyafiq_) March 9, 2017
Journalist "The patriots achieved the greatest comeback of all time"
Barcelona "Hold my beer"

— Bello Adelani (@iamadelani) March 8, 2017
I wish my grades would make as great of a comeback as Barcelona did against PSG

— Alexis (@Alexis__Guillen) March 8, 2017
Nooooooo waaaaay! Wooooooooow! What a great comeback! Barcelona!!!!! Santa Maria!

— Khaya Dlanga (@khayadlanga) March 8, 2017
Sometimes you just say thanks for being there for something special and historic. Barcelona tonight was such a night. Hard to sleep.

— Ian Darke (@IanDarke) March 9, 2017
We have to learn something from Barcelona. Never give up until you try.

— vjilolx (@NazzAkmal) March 9, 2017
PSG beat Barcelona on Valentine's day and Barcelona beat PSG on woman's day lol😂😂😂

— Duncan Ngugi (@dunQo_ke) March 9, 2017
Barcelona tonight….😂😂😂😂😂 pic.twitter.com/2fjV019xjA

— njrstats (@njrstats) March 9, 2017