Twitter reacts as Man City eased past Arsenal with a 2-0 win
|
The defending champions Manchester City registers convincing 2-0 victory over Arsenal at the Emirates Stadium this afternoon.
Goals from Raheem Sterling and Bernardo Silva earned the Sky Blues all three points in their first game of the season.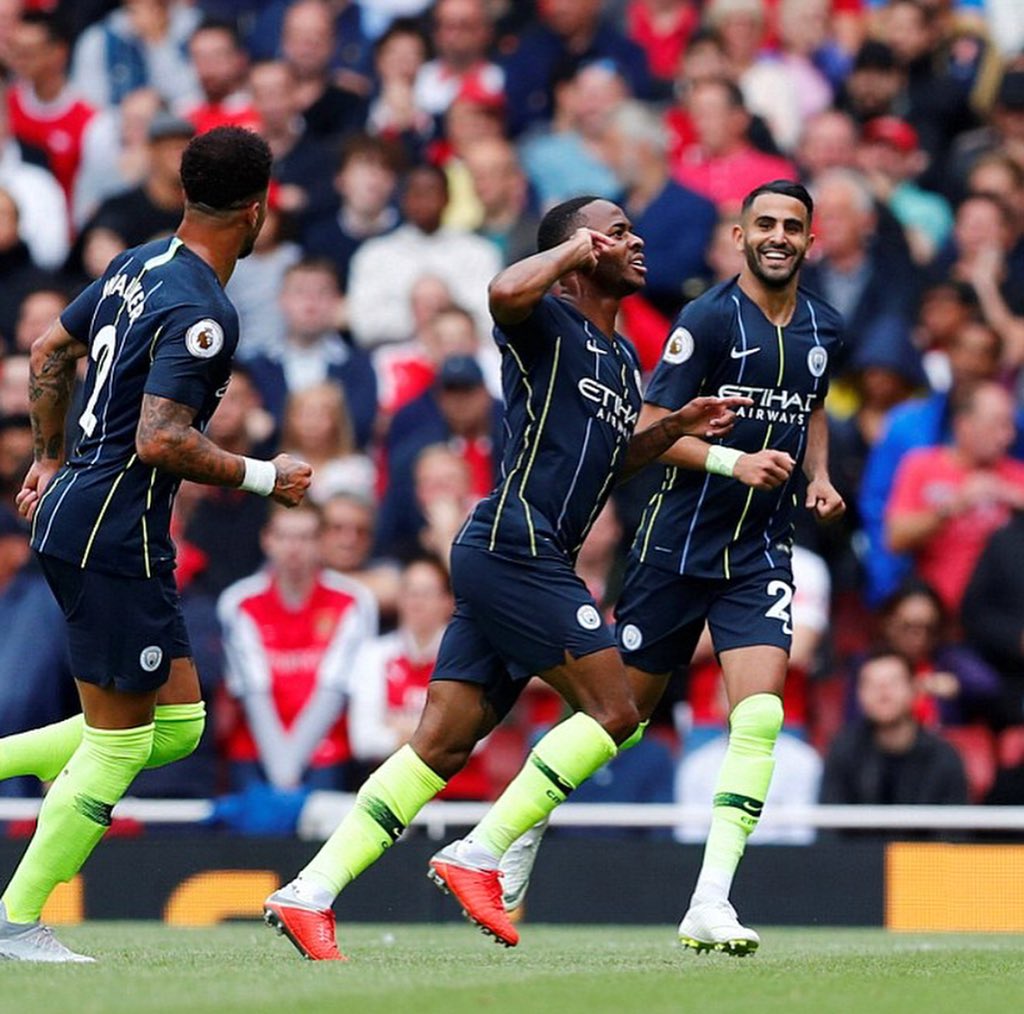 The Gunners failed to stop the tourists. It seemed like City has taken off from where they left the last season, as they dominated the hosts throughout the 90-minutes game.
Manchester City will continue their title defence at home to Huddersfield Town next Sunday.
Tough job for Unai Emery. As we saw post Sir Alex at Manchester United, when a coach has been as dominant at a club for so long it's difficult to impose a different style/mentality. Takes time, which is something coaches are rarely given these days.

— Gary Lineker (@GaryLineker) August 12, 2018
A group of Man City fans on the way home from Arsenal have it out with Jamie Carragher! 😳pic.twitter.com/XEaM1Eo0AD

— Football Stands (@TheFootyStands) August 12, 2018
1. New
2. Season
3. Same
4. Arsenal

— Troll Football (@TrollFootball) August 12, 2018
If you always wanted to see Arsenal play but can't afford to come to London, then good news! They are all over the place at the moment.#ARSMCI

— Danny Baker (@prodnose) August 12, 2018
This picture perfectly describes my life as an Arsenal fan pic.twitter.com/xGgqiAc50Y

— Sabia Targaryen👸🏻 (@SabiaBergkamp) August 12, 2018
Man City fans: "There's only one Arsène Wenger."

Arsenal fans: "He's won more than you, he's won more than you, Arsène Wenger, he's won more than you." pic.twitter.com/dEItunOEov

— bet365 (@bet365) August 12, 2018
The greatest trick the devil ever pulled was convincing the world he didn't exist. His second-best was convincing someone at Arsenal to give Mesut Ozil £350,000 a week.

— Paddy Power (@paddypower) August 12, 2018