Tottenham Hotspur weigh up summer move for Dean Henderson
|
Tottenham Hotspur have reportedly set their sights on a deal for Manchester United goalkeeper Dean Henderson.
According to ESPN, Spurs are considering the England international as a potential replacement for Hugo Lloris at the end of the season.
The Frenchman has not been performing at his best in the past year, and has received a lot of criticism for making errors this season. Therefore, the Lilywhites needs to find a new first-choice goalkeeper.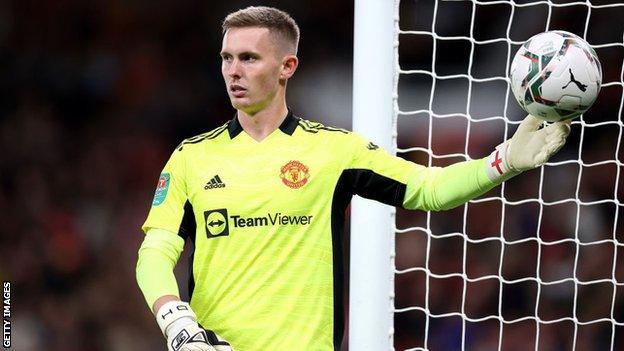 Henderson, 26, has had a strong season at Nottingham Forest and may be seeking a permanent move away from Manchester United in the summer. He is unlikely to get regular game time ahead of David de Gea, making it a sensible decision for him to move on.
Henderson wants to play regularly, and the Red Devils may not be able to offer him that opportunity. Tottenham, on the other hand, may provide him with ample chances to showcase his abilities as their first-choice goalkeeper, making it a tempting proposition for him.
It remains to be seen whether Spurs can reach an agreement on a transfer fee with United in the coming months. However, the Mancunian giants should consider selling Henderson and investing the proceeds from the sale into their playing squad.
Man United could leverage Tottenham's interest in Henderson to negotiate a deal for Harry Kane, who they have identified as a reliable goalscorer for next season.