Tottenham considering Luka Vuskovic swoop
|
Tottenham Hotspur have made a significant move in securing the services of Croatian defensive talent Luka Vuskovic from Hajduk Split.
Despite his tender age of 16, Vuskovic has already attracted the attention of numerous top clubs, but it's Spurs who have emerged victorious in this pursuit.
This acquisition is part of Tottenham's shift in their transfer strategy, which has seen them prioritise promising young talents. The likes of James Maddison, Micky van de Ven, and Destiney Udogie have already made their mark on the squad, showcasing the club's commitment to strengthening their roster with quality additions.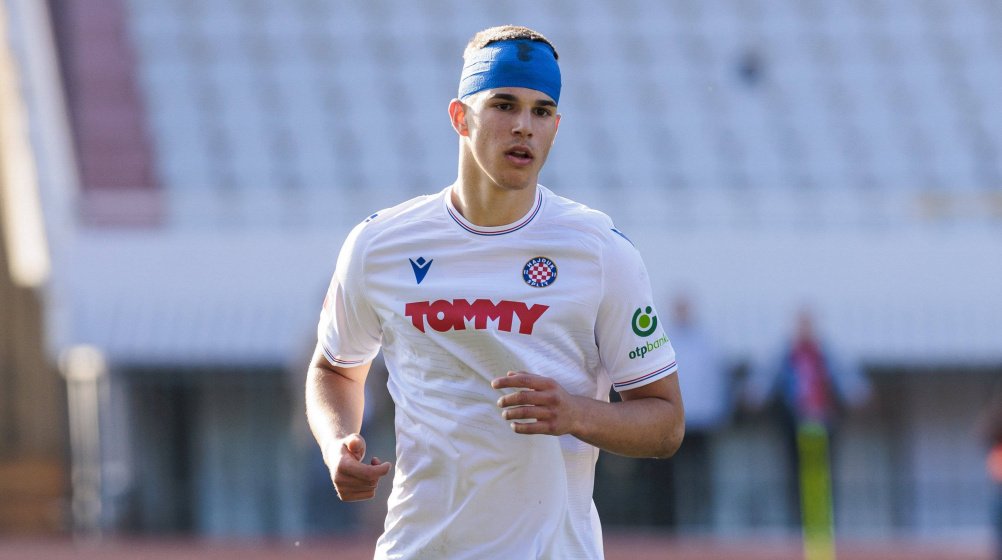 Vuskovic's potential arrival comes at a fee that could reach approximately £12 million, a substantial investment given his youth. Notably, English giants Chelsea, Liverpool, and Manchester City, as well as Barcelona, were among the interested parties, making Tottenham's achievement even more impressive.
While Vuskovic are set to officially join the North London club in 2025, the club has a track record of nurturing young talents by allowing them to continue their development at their current clubs. This approach, previously employed with Udogie, aims to yield dividends when Vuskovic eventually arrives.
In securing the signature of Luka Vuskovic, Tottenham signal its intent to build for the future, adding a promising defensive prodigy to their ranks.