Man United considering surprise move for Jordan Pickford
|
Manchester United are reportedly considering a surprise move for Everton goalkeeper Jordan Pickford, as David de Gea has shown reluctance to sign a new contract.
De Gea's current contract, which pays him £375,000 per week, is set to expire at the end of the month, and the Red Devils have decided against triggering a 12-month extension clause.
Instead, they are willing to negotiate a new contract worth £200,000 per week. However, it appears that the Spaniard is not willing to lower his wage demands.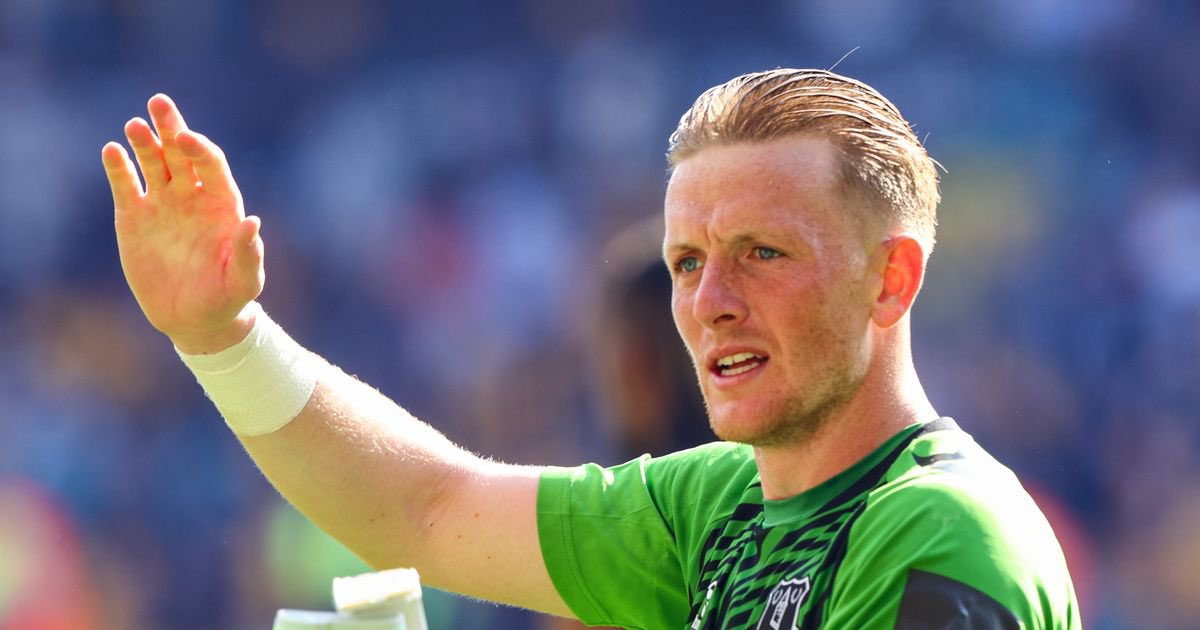 Due to interest from Saudi clubs, De Gea is not interested in accepting a pay cut, which could open the door for him to leave Old Trafford on a free transfer.
According to The Sun, Man United are considering Jordan Pickford as a potential replacement for De Gea. The club are reportedly prepared to make a bid of £45m to acquire the services of the England international.
Everton are currently facing financial difficulties, with a high wage bill, and it is suggested that they may be forced to accept Manchester United's offer.
Although Tottenham Hotspur are also interested in Pickford. However, Manchester United holds an advantage with their Champions League status and could potentially double his current weekly salary of £100,000.