Jadon Sancho on AS Roma radar?
|
AS Roma are eyeing a move for Manchester United winger Jadon Sancho.
Recent reports indicated that the 23-year-old and his Manchester United head coach Erik ten Hag, have had a falling out, possibly leading to his exit in the upcoming winter transfer window.
Sancho, who joined Man United in 2021, has struggled to meet expectations. His recent omission from the squad against Arsenal due to perceived poor training prompted controversy. While Ten Hag cited performance issues, Sancho defended himself on social media, escalating the rift.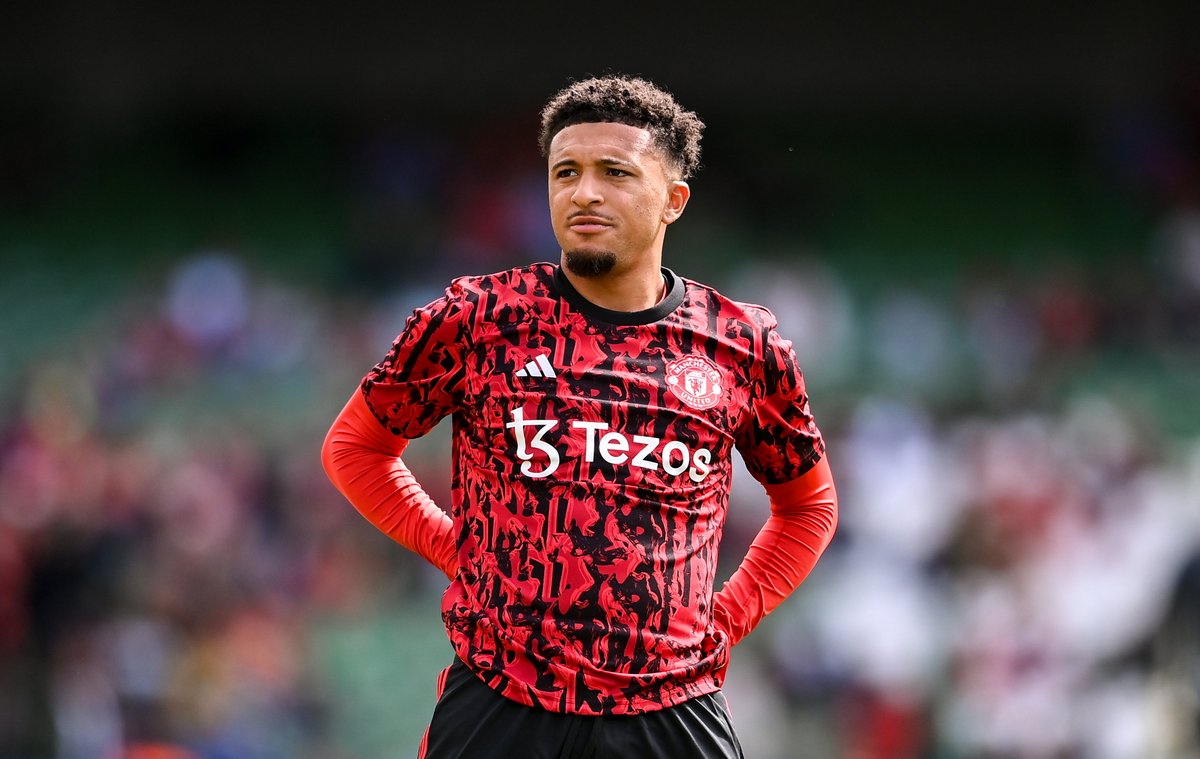 The Red Devils were prepared to reinstate him if he apologised, but the England international remained unwilling. Consequently, his future at Old Trafford appears uncertain, with Man United aiming to sell him in the mid-season transfer window to recover their substantial investment.
AS Roma, led by Mourinho, views Sancho as a valuable addition to their attack. They are ready to make a strong push for his signing, despite potential financial challenges.
With the recent acquisition of Romelu Lukaku, Giallorossi aim to further bolster their offensive capabilities and compete for major titles, making Sancho a priority target in the upcoming transfer window.