Every Premier League match to be televised in January – full schedule
|
Every Premier League match is set to be televised in January, it has been announced, with dates and channels confirmed for those selected.
The broadcast arrangements for games after Matchweek 20 will be reviewed in the new year following consultation with clubs, broadcast partners and in line with any decisions made by Government regarding the return of spectators to stadiums.
The Premier League introduced PPV (pay-per-view) back in October, for £14.95, for games not selected for TV.
However, after significant protests among fan groups and pundits, the scheme was scrapped in November, with games reverting to existing broadcast services.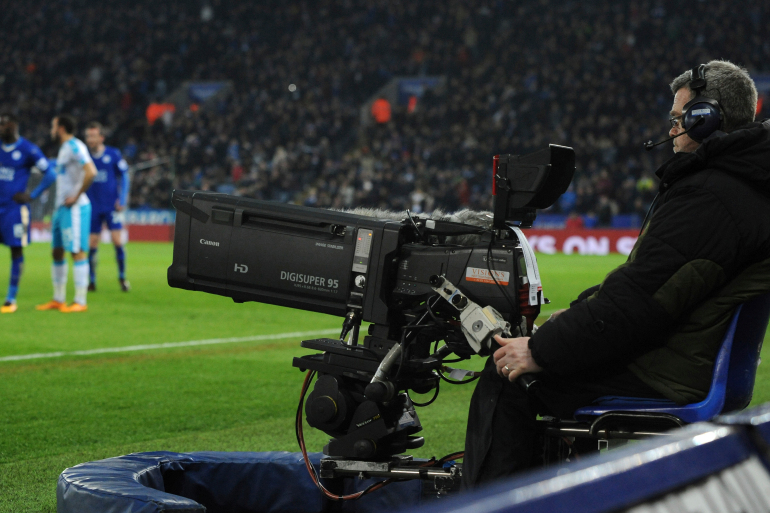 Every Premier League match to be televised in January, who's on what can be seen below…
Friday 1 January
17:30 Everton v West Ham (BT Sport)
20:00 Man Utd v Aston Villa (Sky Sports)
Saturday 2 January
12:30 Spurs v Leeds (BT Sport)
15:00 Crystal Palace v Sheff Utd (Sky Sports)
17:30 Brighton v Wolves (Sky Sports)
20:00 West Brom v Arsenal (BT Sport)
Sunday 3 January
12:00 Burnley v Fulham (Sky Sports)
14:15 Newcastle v Leicester (Sky Sports)
16:30 Chelsea v Man City (Sky Sports)
Monday 4 January
20:00 Southampton v Liverpool (Sky Sports)
*Matchweek 18 fixtures have been split between 12-14 January and 19-21 January and are signified by an asterisk.
Tuesday 12 January
18:00 Sheff Utd v Newcastle (Sky Sports)*
20:15 Wolves v Everton (Sky Sports)*
Wednesday 13 January
18:00 Man City v Brighton (BT Sport)*
20:15 Aston Villa v Spurs (Sky Sports)*
Thursday 14 January
20:00 Arsenal v Crystal Palace (Sky Sports)*
Friday 15 January
20:00 Fulham v Chelsea (Sky Sports)
Saturday 16 January
12:30 Wolves v West Brom (BT Sport)
15:00 Leeds v Brighton (Sky Sports)
15:00 West Ham v Burnley (Amazon Prime)
17:30 Aston Villa v Everton (Sky Sports)
20:00 Leicester v Southampton (BT Sport)
Sunday 17 January
14:00 Sheff Utd v Spurs (Sky Sports)
16:30 Liverpool v Man Utd (Sky Sports)
19:15 Man City v Crystal Palace (Sky Sports)
Monday 18 January
20:00 Arsenal v Newcastle (Sky Sports)
Tuesday 19 January
18:00 West Ham v West Brom (BT Sport)*
20:15 Leicester v Chelsea (Sky Sports)*
Wednesday 20 January
18:00 Leeds v Southampton (Sky Sports)*
20:15 Fulham v Man Utd (BT Sport)*
Thursday 21 January
20:00 Liverpool v Burnley (Sky Sports)*
Tuesday 26 January
18:00 Brighton v Fulham (BT Sport)
18:00 Newcastle v Leeds (BT Sport)
20:15 Southampton v Arsenal (BT Sport)
20:15 West Brom v Man City (BT Sport)
Wednesday 27 January
18:00 Burnley v Aston Villa (BT Sport)
18:00 Chelsea v Wolves (BT Sport)
19:30 Crystal Palace v West Ham (BT Sport)
20:15 Everton v Leicester City (BT Sport)
20:15 Man Utd v Sheff Utd (BT Sport)
Thursday 28 January
20:00 Spurs v Liverpool (BT Sport)
Saturday 30 January
12:30 Everton v Newcastle (BT Sport)
17:30 Arsenal v Man Utd (Sky Sports)
20:00 Southampton v Aston Villa (Sky Sports)
Sunday 31 January
14:00 Brighton v Spurs
(moved due to Spurs playing on Thursday)
14:00 Leicester v Leeds (Sky Sports)
16:30 West Ham v Liverpool (Sky Sports)