Chelsea midfielder linked with Manchester United swoop?
|
Manchester United manager Jose Mourinho ramped up his interest in Chelsea midfielder Willian, who is believed to be an ideal option at Old Trafford.
The Red Devils have been linked with the Brazilian in the past, but according to The Express, new developments could make the way for the deal to take place in the coming future.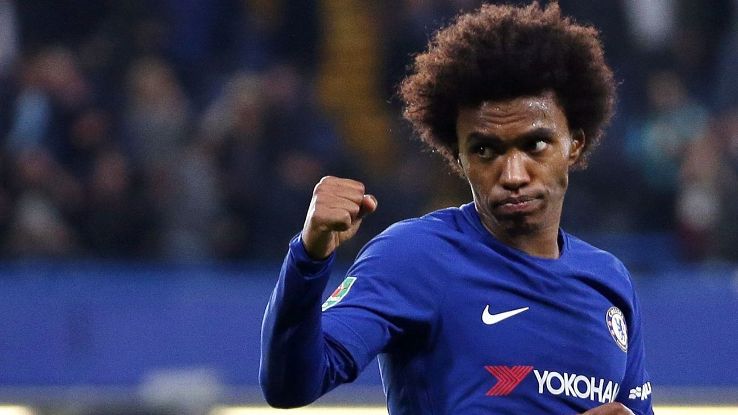 The report adds that the Blues are in talks to sign Lucas Moura from Paris Saint-Germain, with the midfielder render Willian surplus to requirements at Stamford Bridge.
Willian, 29, was part of Chelsea squad that defeated West Bromwich Albion 4-0 on Saturday, his last goal came against Everton in the EFL Cup.
The report also suggests, however, Willian will be on his way only if Chelsea sign the 25-year-old Moura.