Bayern Munich Eye Surprise Move for Chelsea Star Cesar Azpilicueta
|
In a surprising twist of events, Bundesliga champions Bayern Munich are reportedly considering a move for Chelsea's seasoned defender, Cesar Azpilicueta. According to German publication SportBILD, the Bavarian giants are eager to bolster their defensive options amid uncertainties surrounding the future of Benjamin Pavard, whose contract is set to expire in June 2024.
With Pavard rejecting a new deal and an imminent departure on the horizon, Bayern Munich have set their sights on the experienced Spanish defender as a potential solution.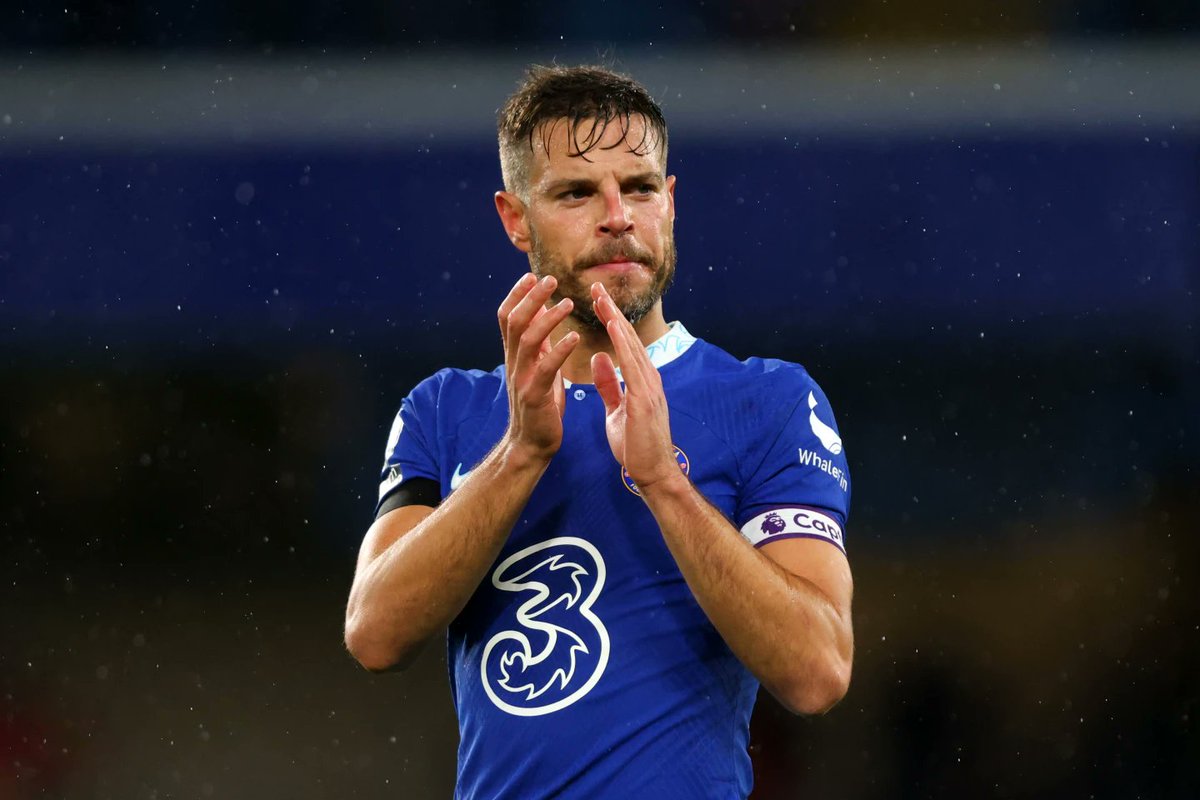 The Emergence of a Target:
Throughout his illustrious career, Azpilicueta has been an integral part of Chelsea's defensive unit, displaying remarkable consistency and versatility. However, the arrival of Malo Gusto from Lyon in the January transfer window has intensified competition for the right-back position, where Reece James already holds a prominent role. As a result, Azpilicueta's playing time is expected to diminish in the upcoming season, potentially prompting him to seek greener pastures.
A Ray of Hope:
With the Spaniard now facing the prospect of being the club's third-choice right-back, Bayern Munich have emerged as a potential saviour, offering Azpilicueta an enticing escape route. The German champions are reportedly exploring the possibility of securing the services of the experienced defender at a cut-price deal from Chelsea. This unexpected turn of events may see Azpilicueta bid farewell to Stamford Bridge after a decade of service, as he looks for a fresh start elsewhere.
The Barcelona Saga and New Beginnings:
It is worth noting that Azpilicueta was on the verge of joining Barcelona last summer, only to commit his future to Chelsea by signing a new contract. However, circumstances have changed, and the Spaniard's situation has evolved. With Bayern Munich's interest in his services, Azpilicueta might finally find himself seeking new horizons and exploring the allure of playing for a club of the German giants' caliber.
Conclusion:
The potential transfer of Cesar Azpilicueta to Bayern Munich would undoubtedly mark an intriguing chapter in the Spaniard's career. While Chelsea valued his contributions over the years, the emergence of younger talents and increased competition for his position have necessitated a reevaluation of his role within the team. As Bayern Munich looks to fortify their defence, Azpilicueta's experience, leadership, and versatility make him an attractive prospect. Only time will tell if this surprising move will materialise and provide Azpilicueta with a fresh challenge in the twilight of his career.