Barcelona want Eduardo Camavinga?
|
Barcelona and Real Madrid will reportedly go head to head for Rennes youngster Eduardo Camavinga, according to a report.
The 16-year-old midfielder has taken French football by storm this campaign, impressing with his vision and passing range.
Paris Saint-Germain and Lyon are believed to be interested in signing the teenager, as are Manchester United, Liverpool and Real Madrid.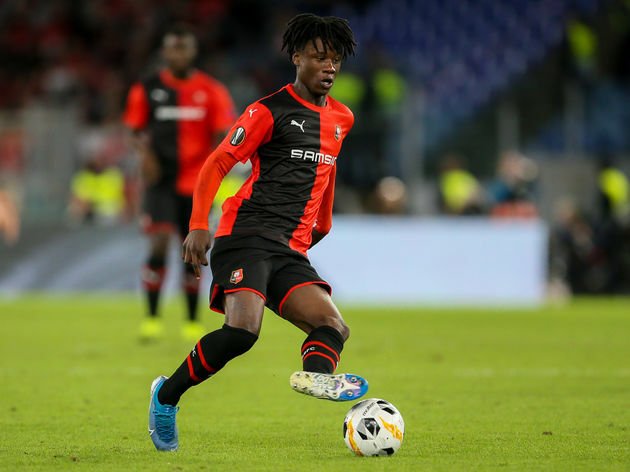 Reports now suggest that Barcelona have joined that race as well, with Lionel Messi believed to have called Camavinga personally to try to encourage him to join the Spanish champions.
Real Madrid are thought to be interested in the teenager because manager Zinedine Zidane sees him as competition for Casemiro in the club's midfield.
Camavinga has already secured his place in Stade Rennais' first team, with the player has made 12 appearances in all competitions for the Ligue 1 outfit so far this season.