Arsenal fans react to Alexandre Lacazette rumours
|
Arsenal have reportedly identified Alexandre Lacazette as an alternative to Leicester's Jamie Vardy, who signed a new four-year deal with the Premier League champions earlier this week.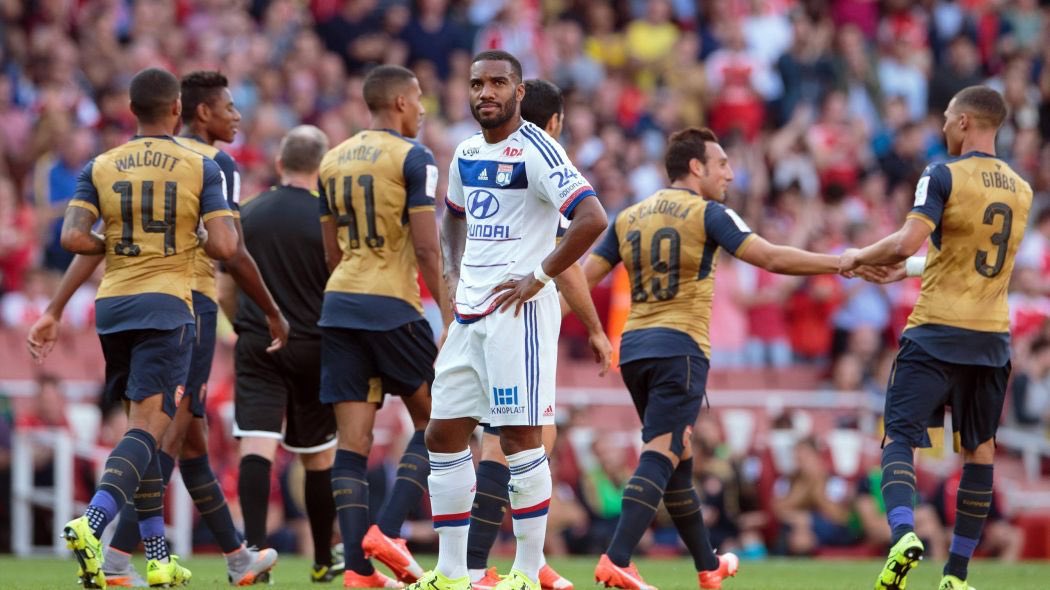 The Gunners triggered the 29-year-old's £20 million release clause at Leicester City earlier this month, but the striker signed a new four-year deal this week.
Consequently, the Gunners have been forced to lookout elsewhere, leading them to Lyon hit-man Alexandre Lacazette, who scored  23 goals in 43 appearances last season, is thought to be admired by Arsenal manager Arsene Wenger.
@Arsenal being linked to Lacazette, Lukaku and the rest of the strikers in the world. Who is making these rumours anyway? Idiots.#AFC

— Warind (@fnwarind) June 26, 2016
@CallumRankin2 is he better than Walcott and ox? Answer. Yes. Second answer. Yes. Overall? Yes.

— Dinklage (@Dinklage_Afc) June 26, 2016
@Dinklage_Afc When Arsene is on a big tournament we are sure something is happening in AFC transfer business. 🙂

— Bal78 (@krizsanb) June 26, 2016