Arsenal fans react as Man United sign Henrikh Mkhitaryan
|
The Armenian midfielder Henrikh Mkhitaryan had been linked to Arsenal but is now a Manchester United player.
The Red Devils have secured the services of Henrikh Mkhitaryan from Borussia Dortmund on a four-year deal with the option of a further year.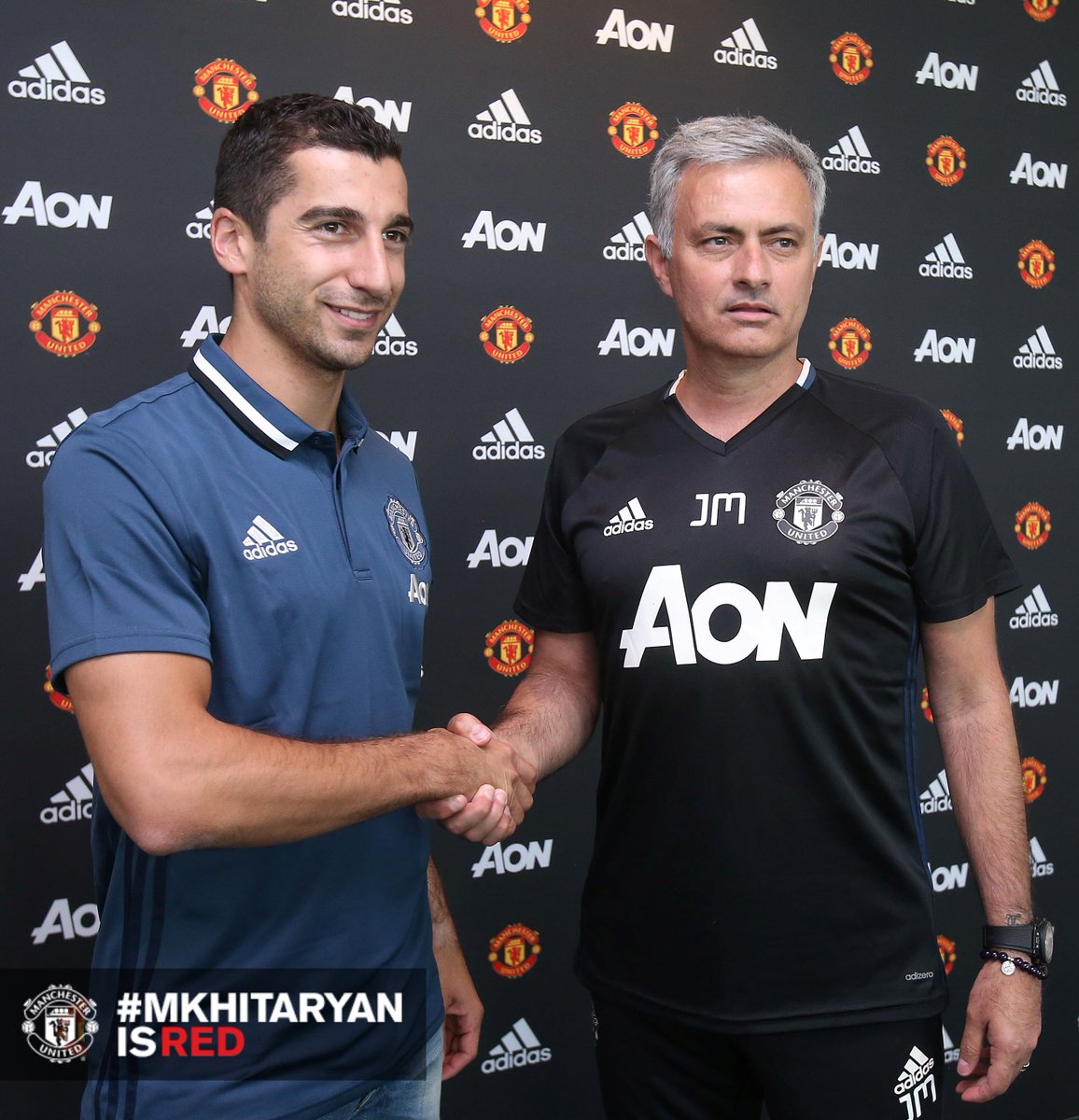 The 27-year-old is the club's third summer acquisition following the arrival of Eric Bailly and Zlatan Ibrahimovic.
Prior to the Euro 2016 – the Gunners snapped up Granit Xhaka, launched a bid for Jamie Vardy, and were in pole position to lure the Dortmund ace to Emirates.
The north Londoners supporters went into painful meltdown on Twitter, when it was announced that Henrikh Mkhitaryan has completed his move to Old Trafford.
Here how Gooners reacted on Twitter to the United's latest signing…!
Honestly, I'm not gutted we didn't sign Mkhitaryan. Our midfield is the best in the league WHEN THEY ARE ALL FIT #AFC

— 9jagooners (@9jaGooners) 6 July 2016
Walcott and Ox's salaries combined would have taken care of Mkhitaryan's. We don't just want to let go of this Wenger project #afc

— Top Gooner (@Mills_AFC) 6 July 2016
United fans are all deluded, CL didn't have anything to do with mkhitaryan choosing United over Arsenal it's all about the money

— Fin bingham (@Binghamf19) 6 July 2016
It's going to be Mkhitaryan vs KDB next season. Neither are anywhere near Mesut Özil.

— Speedy (@The_Red_Arsenal) 6 July 2016
Who would Mkhitaryan bench at Arsenal anyways?

— Ike (@Nyagah_) 6 July 2016
Mkhitaryan is a fantastic player. Always wanted him at Arsenal. He's got that drive and energy in midfield. Brilliant signing.

— Jeffrin Antony (@Jeffrin_AFC) 6 July 2016
Gutted United signed Mkhitaryan. Why must you stress me out so @Arsenal

— Robert Onasile Small (@iAmSmallrob) 6 July 2016
Mkhitaryan is a top class player.. wil eclipse ozil in terms of assists and goals next season… #Arsenal

— Only1Arsenal (@A4AFC) 6 July 2016