17/18 fixture list anticipation: The top 10 Premier League match ups next season
|
Football fans are facing up to the empty void that is a summer bereft of the beautiful game due to a lack of international tournaments this year. The Confederations Cup and CONCACAF Cup simply do not cut it, unfortunately, so instead this summer will be dominated by anticipation. Transfer gossip will reach a fever pitch and Premiership fans will be counting down the days until the sweet relief of the first weekend of the 2017-18 season.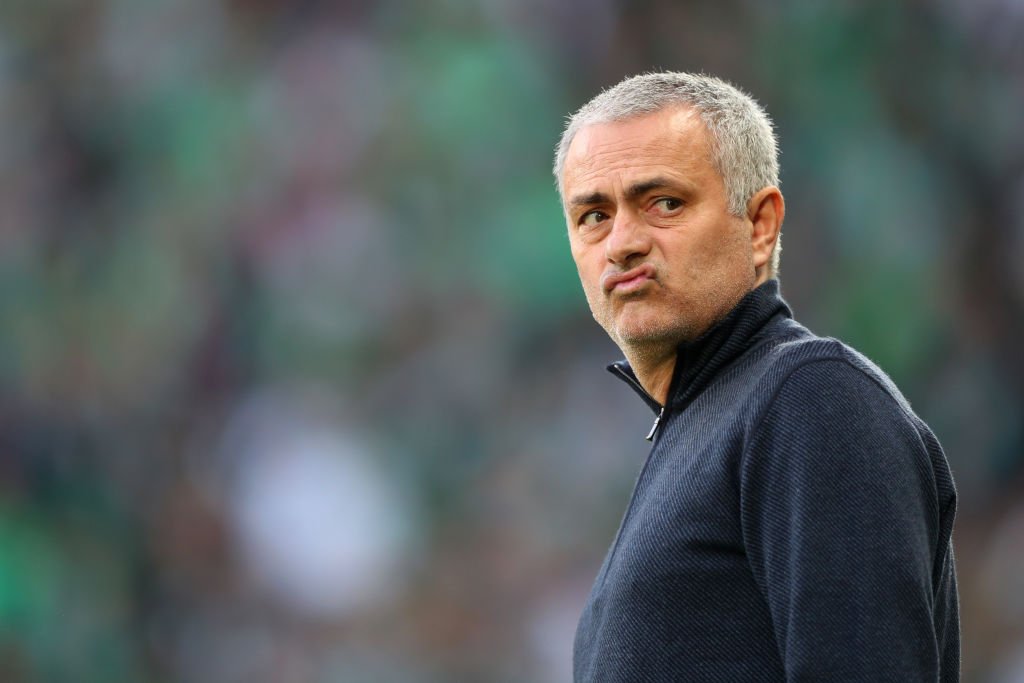 The fixture list will be announced on Wednesday, June 14, and everyone will be eagerly searching for the key games that will define the season: top of the table showdowns, local derbies and relegation six-pointers. Here are the top 10 clashes to look out for:
Man City v Chelsea
Chelsea won the league at a canter last season and finished 15 points clear of third-placed City, but that has not stopped the bookmakers installing Pep Guardiola's side as favourites for next season. Sir Alex Ferguson and Jose Mourinho are the only managers to successfully defend the Premiership title, so it will be a big ask for Antonio Conte, and to do so he will have to win the big games, and none will be bigger than City away.
Man Utd v Liverpool
Mourinho led Man Utd back into the Champions League by winning the Europa League, but finishing sixth last season was simply not good enough for a club of Utd's stature, not when you consider how much they have spent. Liverpool were delighted to finish ahead of their great rivals and will be desperate to do so again. Mourinho set his side out to thwart Liverpool last season in their meetings, and in 2017-18 fans will demand more ambition. If they draw too many games they will fail again to challenge for the title, and an all-action Liverpool side will provide a great acid test.
Tottenham v Arsenal
Spurs finished third in 2015-16, the second last season and could well win it next time around as their squad is full of young and improving players. But they will have to deal with the pressure of playing at Wembley all season while their new home is built, and that could hamper them. If they can beat Arsenal there they will be full of belief.
Brighton v Crystal Palace
A fierce rivalry exists between these two sets of fans and the Seagulls will be delighted to renew hostilities after winning promotion to the Premiership. They are tipped for the drop with the bookies and will have to follow the blueprint of Burnley by making the Amex Stadium a fortress and beating fellow relegation candidates at home if they are to stay in the top flight.
Huddersfield v Man City
This David v Goliath battle will pit the smallest club to play Premiership football since Barnsley in 1998 against the club with the deepest pockets in the world. If Huddersfield can get a result it might just give them the confidence to mount a serious survival bid, but if they are on the end of a hiding it could herald a tough campaign.
Everton v Arsenal
The Gunners will fight to get back into the top four and could even have an outside chance of winning the league because they will not be distracted by Champions League football. To do so they will have to end their hoodoo in the northwest of England. A 2-1 defeat at Goodison Park last season was the catalyst for a plunge down the table. Everton are ambitious and a win over Arsenal could galvanise Ronald Koeman's men and see them challenge for a top six place themselves.
West Ham v Southampton
The Hammers have a year at their new stadium under their belts now and will seek to break into the top eight next season. To do so they will probably have to finish ahead of an equally ambitious Southampton side, who were disappointed to post their worst league finish in years last season. Expect a bolstering of both squads this summer and a ferociously competitive game between these two.
Leicester v Burnley
Sean Dyche's men pulled off a miracle to finish mid-table last season and it was all down to their sensational home form. But they will have to step it up on the road if they are to beat the drop again this time around. Leicester lost 1-0 to Burnley last time these two met, and it was symptomatic of a poor season for the Foxes, who put up the worst ever defence of a Premiership title. If they are to establish themselves as a top club in the league they will have to take six points from teams like Burnley year in, year out.
Liverpool v Newcastle
This fixture has yielded some of the greatest Premiership clashes ever seen. Who can forget the sight of Kevin Keegan slumped over the hoardings as his Newcastle side fell to a 4-3 defeat against his former club, quashing their title challenge? Both teams are renowned for playing exciting, free-flowing football and whoever comes out on top will receive a huge boost.
Man Utd v Chelsea
Guardiola has at a time looked flummoxed by the Premiership and City's defence – like Liverpool's and Arsenal's – leaves a lot to be desired, so it could actually be Utd that give Chelsea a real run for their money. They are very strong defensively and can sustain a title tilt if they invest in top attacking talent this summer, which they will. Chelsea annihilated Man Utd at Stamford Bridge last season, but Mourinho gained sweet revenge at Old Trafford. In doing so, he set a blueprint for how to beat Chelsea: deploy quick wide men to push their Marcus Alonso and Victor Moses all the way back and man mark Eden Hazard. If he can pull off another win over Conte, the title could be heading back to Manchester.