Unlucky gambler was one second away from half a million pound!
|
Very few people will ever get as close as an unidentified gentlemen did to winning £500,000. This came about when the man placed a "four-fold accumulator"(https://www.footyinformer.com/football-accumulator-tips/), including the correct scores of four FA Cup fixtures. 
Predicting the correct score is undoubtedly very difficult, so to do that in four matches, meant the accumulator's odds were huge. Additionally, he had predicted a number of upsets as well as predicting the correct scores.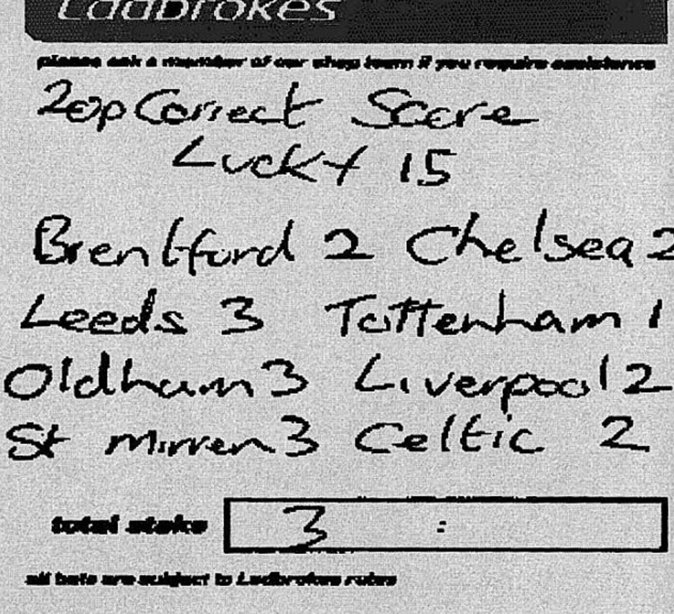 With all the early games going to plan, he just needed Leeds to beat Tottenham 3-1 to take home a cool half a million, from a bet of less that £3. His dreams seemed to be fading as Leeds led 2-1, but time was running out for them to score the all important 3rd goal. 
With Spurs pushing for an equaliser in the 94th minute, goalkeeper Brad Friedel advanced forward to attack a Spurs corner. When the ball was cleared, this left Tottenham's goal exposed with Leeds midfielder Rodolph Austin bearing down on it. 
With Austin running towards an open goal, seemingly about to score the goal to land the correct score accumulator of all time, the referee blew his whistle for full time, just one second before Austin slotted Leeds's third goal. 
Leaving the punter distraught, how close can you really get to winning big and go home with nothing?